Meet the experienced team at PR Accounting and discover what our accountants can do for you
We are paperless and use the latest software tools available to increase our efficiency, passing this through to our customers. We've been using accounting software since computers were born. XERO gives us the best platform currently available in the market. It's secure, portable, New Zealand-based and connects with you and your bank. It comes with support and education included with the subscription. It's changed the way we work and can do the same for you.
Originally from Wellington, Phil commenced employment as a trainee accountant at the age of 18 in a wide and varied role including the computerisation of a nationwide business. Leaving Wellington to study full-time, he based himself in Matamata and worked part-time on a dairy farm. He then moved to England and worked in various corporate accounting roles and as a company accountant, Including car fleet management, software project reporting and financial analysis. Five years on he had the urge to return home and has worked ever since as a Chartered Accountant based in Matamata. Phil's areas of expertise are tax, cloud based systems and financial reporting and he is a member of CAANZ (Chartered Accountants Australia & New Zealand).Twenty years of self- employment has seen Phil build up a network of trusted experts in their fields that he draws on assist his clients. His passion is to continue to adopt and apply what the technology has to offer, get rid of paper and run a "zero carbon" office.
Outside of work Phil enjoys the great outdoors, most sports and the odd bottle of craft beer. He loves to watch and support the progress of his family with their studies, rugby, basketball and equestrian endeavours.
Born and raised in Matamata, Raewyne began her career in retail, then shifted to the accounting industry in 2004. She undertook part-time studies whilst working to achieve her NZ Business Diploma and also in 2013 became a CAANZ approved AT (Accounting Technican). She's experienced in a wide variety of accounting software and payroll packages including, MYOB, Quickbooks & Xero.
Outside of the office Raewyne enjoys spending time fishing, playing squash and the thankless task of supporting the Warriors.
Harrison grew up in Matamata, helping with his family business in the construction industry. He decided early on that accounting was a better calling.
Harrison attended the University of Auckland and completed his Bachelor of Commerce in 2016. He then spent 5 years practicing accounting in Morrinsville before moving back to Matamata with PR Accounting. He is nearing completion of his CAANZ Chartered Accountancy qualification. Outside of work, Harrison enjoys football and snowboarding.
In 2007, Mike his wife Yolanda and their three children immigrated to New Zealand. They came to us from the Lowveld region of Eastern South Africa known as Mpumalanga. The name means "east", or literally "the place where the sun rises" and it must have been hot because Mike is always wearing a jacket or sweater.
For the first four years in NZ, Mike was a dairy farm manager in the Walton and Matamata area. In 2011 he re-trained as an accountant, completing his Bachelor of Business in 2012 and attained his Associated Chartered Accountant qualification in 2016 with CAANZ.
Mike enjoys all things sport particularly golf, running, cricket and squash. If he's not at work or on the sports ground, you'll more than likely find him spending time with his family.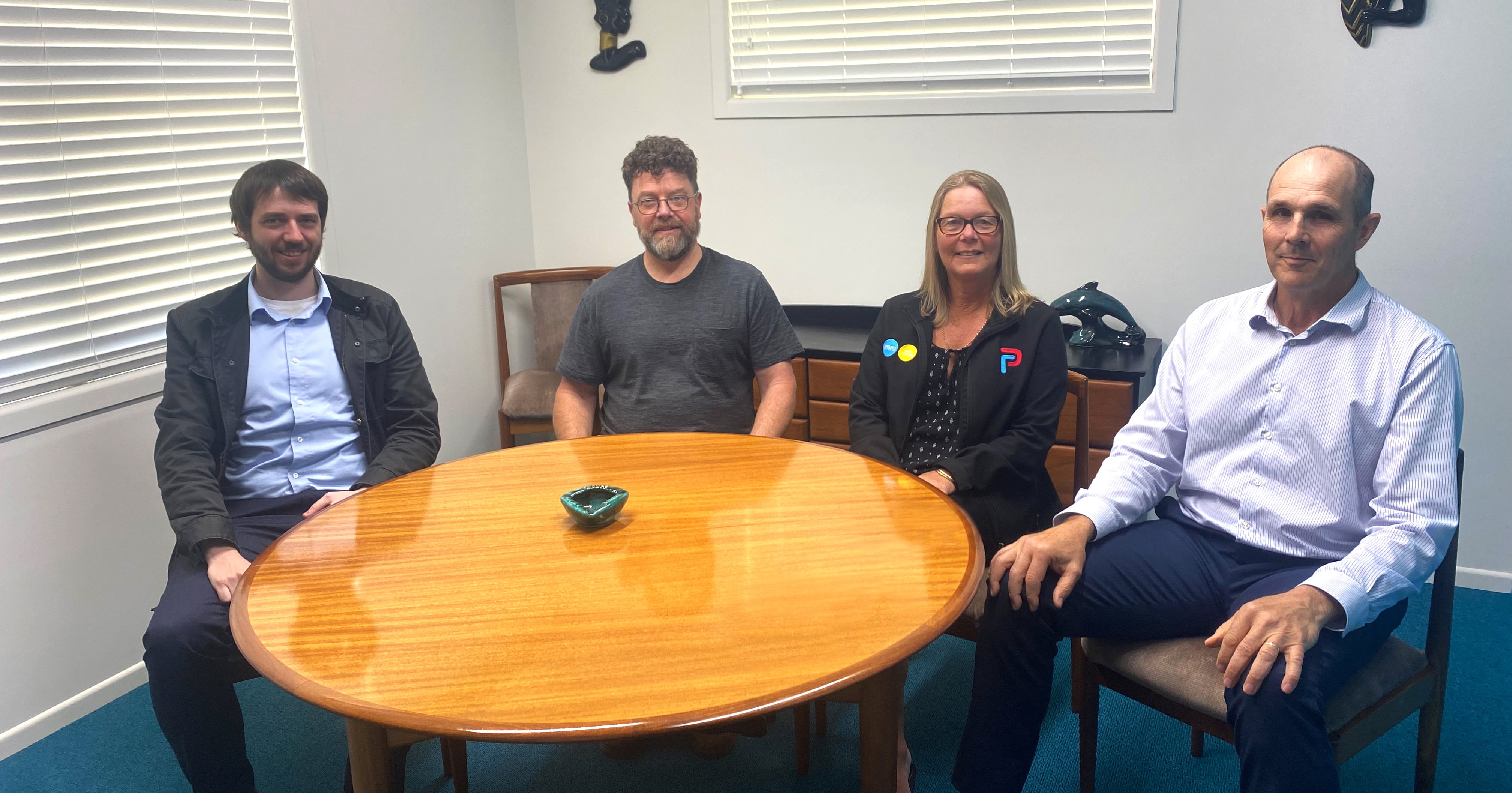 We offer accounting and taxation services at a price you can afford. If you would like find out more about what we can do for you get in touch with our team.